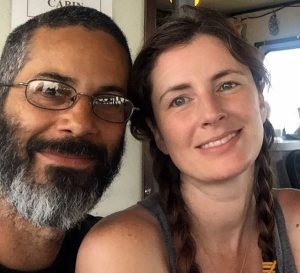 Hi, we are Tim and Kerri. We have been full time land-based nomads since 2011. We became nomads separately at different times and in different places. In 2015, thanks to close friends, we met on the road, fell in love, and have been traveling together since. We have been all over the United States, parts of Canada to Alaska, and as far south as the tip of Baja. After eight years we decided to expand our travels and took to the sea. With no experience or knowledge about sailing, or boats in general, we started from scratch. We knew only two things when this all began; the style of sailboat we wanted, and that we wanted to sail.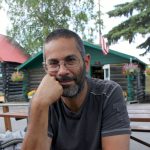 Tim – the original van-tramp, apprentice do-it-yourselfer, blogger extraordinaire, wannabe survivalist, makes a monkey face when posing for a camera, does not own a single Apple product.
I started traveling in 2010 in a van, clocking in more than 60,000 miles of travel – all over the West, from the Pacific to Texas – in the first four years. What started primarily as weekend road trips quickly escalated to week-long, then multi-week, and multi-month road trips. By the end of 2011 I could not sit in a single location more than a few days so I began full-time living in the van. At the new year of 2014/2015 I attended a small nomad get together in the desert outside of Borrego Springs, California. It is here that I met Kerri and quickly fell for her, and we started traveling together. She has brought me all over the country to hike, backpack, and kayak places I would never have gone. Now, besides being a part-time Captain of our sailboat, I dabble as an indie-app developer.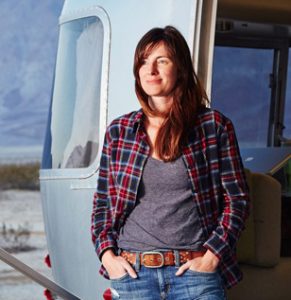 Kerri – Code slinger, cocktail stirrer, fungi hunter, unitasker, weird food taster, owns mostly every single Apple product. 
I hit the road full-time in 2011 in a 27′ Airstream, looping around most of the United States, but mostly the West, where I met Tim in 2014, and we've been inseparable ever since. I spend four days a week doing freelance web development and design for mostly non-profits, and try to spend the other three days exploring.